Celebrate our Volunteers!
Our video above captures many of the moments and memories made as our volunteers worked diligently to raise the funds to celebrate our Graduates of 2022! Thank You for all your time throughout the year. Thank You! Photo credits: Liz Uva, Kate Albright, Anuraj Bismal, Katrina Browning, Gay Kasegrande. Flyer credits: Liz Uva, Kim Williams, Kaie Bismal, Elaine Yee, Katrina Browning.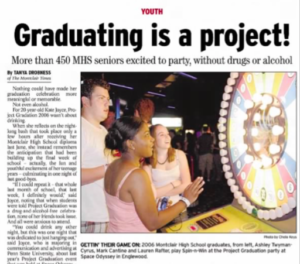 Project Graduation at Montclair High School
Project Graduation began in the fall of 1989 when a group of parents came together to create a celebration for  the graduating Class of 1990 that would celebrate the rite of passage onto college life and the first steps of adulthood. It would be a night of fun and revelry, alcohol & substance free and full of activities and games. This 33 year strong tradition continues on and we plan a night of fun for the Class of 2022 that begins with the bus tour of town and then heads off to an undisclosed destination filled with fun and activities as the graduates spend their final evening together as one class group. Our aim is to raise the funds so all those who wish to participate have a ticket price that graduating students can afford to pay. Project Graduation is organized by MHS parents with support from the Montclair Community.
In the News
Trivia Night was a successful fun-raiser evening at the Women's Club of Montclair on April 1, 2022 and a letter featured in the Montclair Local
Birdwalk in Garrett Mountain.
A very huge Thank You to Evan Cutler for a wonderful jaunt around Garrett Mountain on the morning of May 14. Thank you Evan for sharing your knowledge with us and raising funds at the same time for PG class of 2022.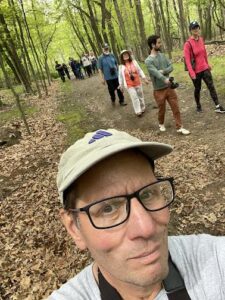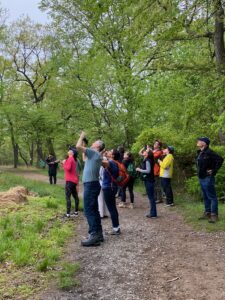 Any Questions please contact:-
MHS Project Graduation Inc
PO Box 43001
Upper Montclair
NJ 07043