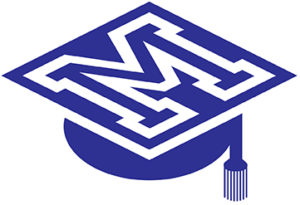 Committee Chairs for the following:
Spirit Wear Committee – gather/review bids from 2-3 vendors to select school spirit wear. Submit order request to PG Inc for approval and purchase. Spirit wear will be sold online and at school events throughout the years permitted by the school following current health guidelines. Control Spirit wear Inventory. Ideally, leaders and members of this committee can be those who have younger kids at the high school as this will be a continuing effort.
Treasurer (This is ongoing throughout the school year) 
You will be responsible for logging all incoming/outgoing monies and have contact with all Committee Chairs. 
Gradfest Nights at Tierney's & Montclair Brewery- Arrange venue and local bands to play and collect a cover charge for early fall & spring.
Lawn Sign and Ribbon Sales:  Work with vendor; develop a plan for advertising; pre-order placements and distribution of ordered signs and Ribbons. This event starts planning in November and orders begin at the Holiday Bazaar through May.
Holiday Bazaar and Gift Sale:  Event is the first/second Saturday of December. Location: Cafeteria Annex Building.  Identify vendors to participate, secure venue thru PG Committee; setup of venue; collection of payments from each vendor. This event planning starts in early October.
Holiday Bazaar Poinsettia Sale: Coordinate the pre-sale orders and delivery of Poinsettias to the Holiday Bazaar. Additional Poinsettias are sold at the Holiday Bazaar. This event planning starts in mid-November.
Holiday Bazaar Bake Sale: Organize and collect baked goods for sale at the bazaar. This event planning starts two weeks prior to the Holiday Bazaar.
Letter Campaign – draft appeal letters requesting donations from senior class families. This begins in September and is on-going.
Raffle Ticket Committee – Help orchestrate raffle ticket sales for selected top Broadway Show/Sporting Event/Concert. Examples, Superbowl, Hamilton, Bruce Springsteen tickets, Vacation Home. This can begin in September.
Adult Only Dance Party (TBD) – A key PG event held at a local venue. DJ/live band. Agree on a theme, identify and secure venue; caterers, handle the advertisement of event; manage advance ticket sales; track sales and payments; secure volunteers to work on night of event.  Coordinate and support the Live Auction and Raffle Basket committees. When done with a large committee of helpers, this is a big fundraiser!
Live Auction, Raffle Basket Coordinators for Adult Dance Party – Solicit items for live and silent auctions, raffle baskets & donations, assemble baskets. This committee works closely with Adult Dance Party.
Trivia Night Bash –   This event requires the identification of a venue, advertisement and pre-event ticket sales.   Securing the Basket Prizes; select a Trivia Night MC and quiz master maestro. Setup of the venue, Select catering.
Class of 2024 Senior Slide Show:  Committee is responsible for soliciting and collecting digital photos of our wonderful Class of 2024 Seniors.  Technical skills, appropriate software and equipment are vital. Slideshow will be shown at the Adult Dance Party and at the Project Graduation secret venue.
Sale of Project Graduation event tickets to Students – PG will coordinate with the HS Administration dates to sell PG student tickets. PG will coordinate sale dates (during school and after school), Volunteers are needed. This event begins in May/June
Project Graduation Student PG Check-In &T-shirt Distribution Volunteers:  Date: (Following Graduation Rehearsal, Date TBD) On site on the afternoon/evening after rehearsal, students check in, exchange pre-paid ticket for a coordinated wrist band and t-shirt.
Graduation Day Coordinators (Freshman, Sophomore or Junior Parent/Guardian) Help guide volunteers to correct assignment. Arrive prior to graduation when buses are being decorated. Answer logistical questions.
Refreshment Table Volunteers for graduation ceremony (Freshman, Sophomore & Junior Parent/Guardian).
Chaperone/Volunteer Sign-ups:  Date: TBD, Underclassmen parents/guardians ONLY volunteers must be willing to attend all night senior party
Please let us know how you can help! Many hands make for light work!
Click on the Link below to sign upper Class of 2024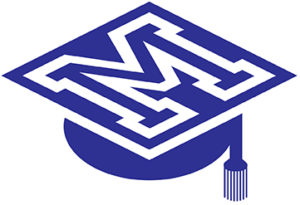 Contact us with any queries at queries at mhspginc@gmail.com